Taekwondo is a Korean martial art that has gained popularity worldwide for its unique blend of physical and mental discipline. While the sport is often associated with self-defense and competition, its underlying principles of respect, self-control, and harmony have contributed to its role in promoting world peace. The Taekwondo Humanitarian Foundation (THF), in particular, has taken on a significant role in using the sport to further peace and humanitarian causes.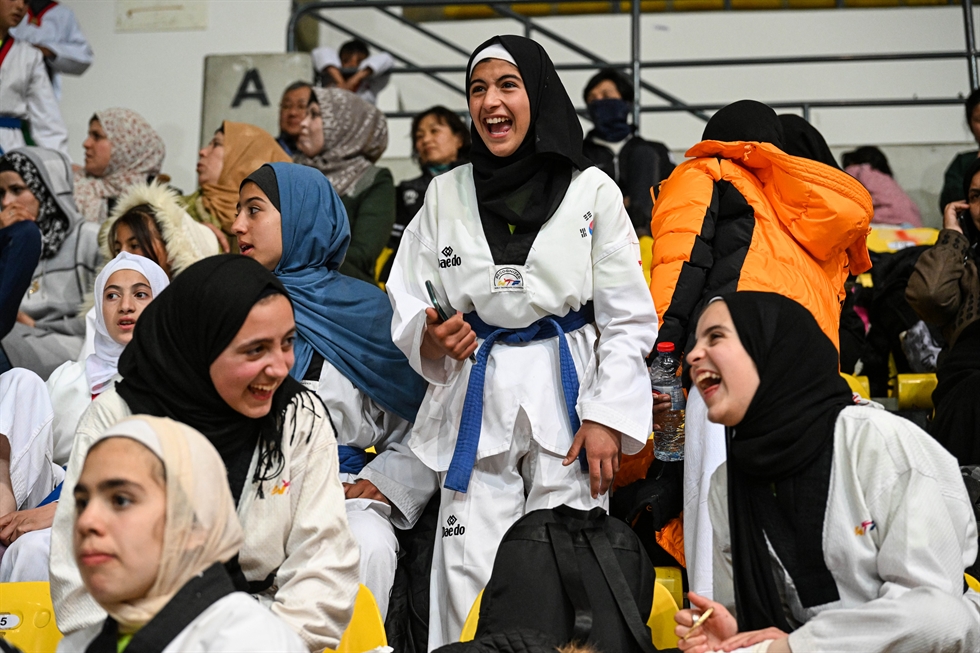 The THF is a non-profit organization established by the World Taekwondo (WT) in 2016 with the aim of promoting peace, social development, and youth empowerment through Taekwondo. The foundation has worked tirelessly to provide opportunities for refugees and disadvantaged communities to learn and practice Taekwondo, in order to foster physical fitness, mental health, and social cohesion.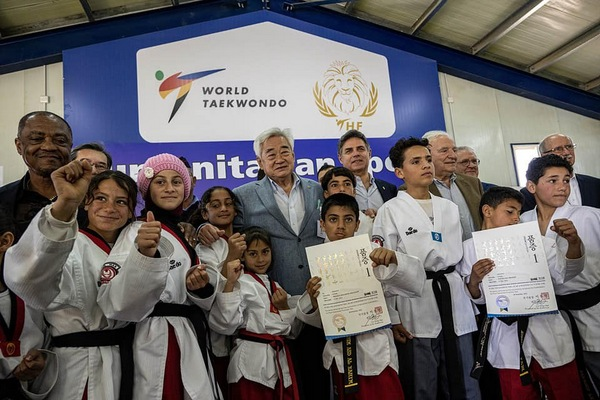 One of the most notable initiatives of the THF has been its Hope and Dreams Sport Festival, which are held in cooperation with the WT and the World Baseball Softball Confederation (WBSC). The sport festival bring together young taekwondo athletes from around the world, with a particular emphasis on those from underprivileged backgrounds, to compete in a spirit of fair play, friendship, and mutual respect. The most recent edition of the Hope and Dreams sport festival was held in Amman, Jordan, on the 27th of February 2023, and saw over 300 young refugee athletes.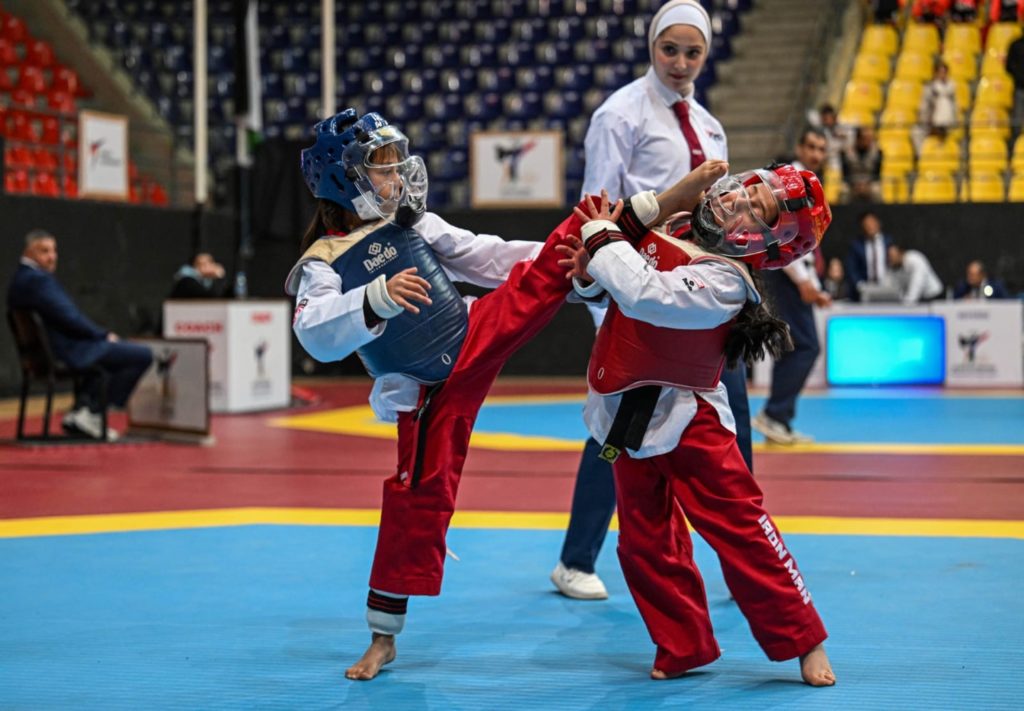 The Hope and Dreams Championships serve as a platform for the THF to promote its values of peace and humanitarianism. By bringing together young athletes from diverse backgrounds, the championships help to break down barriers and promote understanding between cultures. Additionally, the event provides an opportunity for the THF to showcase its other programs, such as its Taekwondo coaching and education initiatives for refugees and vulnerable youth.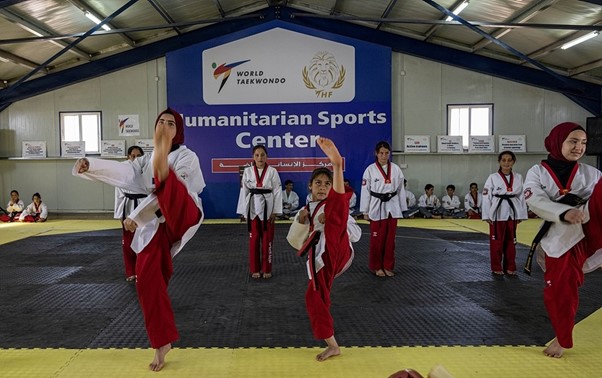 In 2023, the World Taekwondo (WT) celebrated its 50th anniversary, and President Cho Jung-won marked the occasion with a New Year's address. He declared, "If the efforts of the past 50 years were for the survival and growth of Taekwondo, the next 50 years will be used to change the world and realize the value of Taekwondo as a tool to spread peace and hope."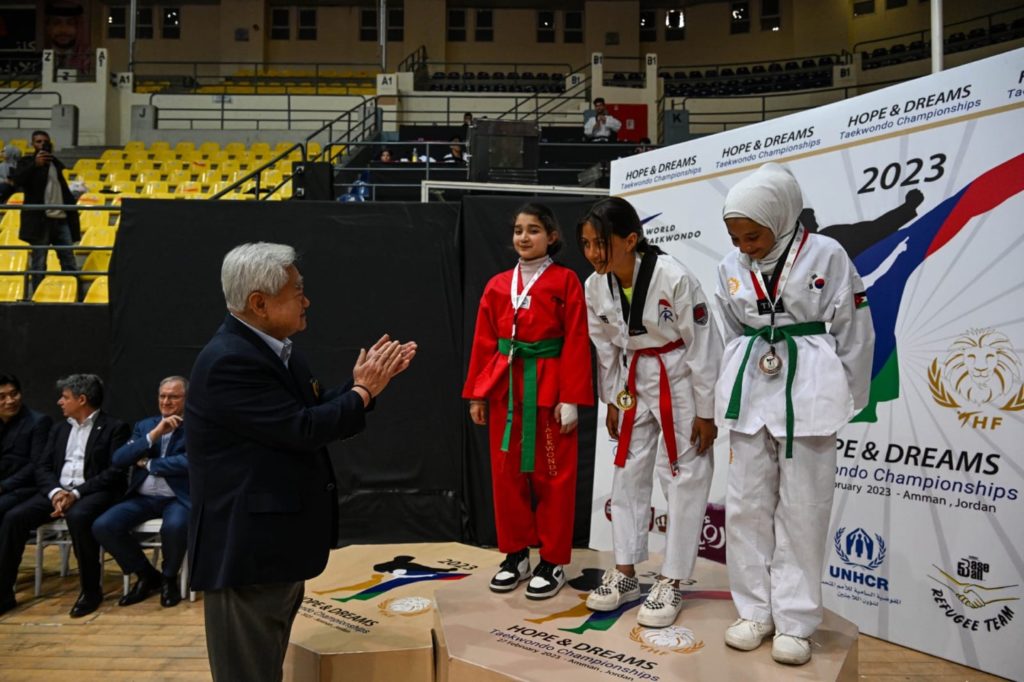 The WT has been steadfast in its commitment to promoting peace and humanity, and this focus has garnered global attention. With 212 member countries, including a refugee team, the WT has made Taekwondo the most globalized sport, sending a message that goes beyond sports to resonate with society at large.
Through its various programs and initiatives, the THF has shown that Taekwondo can be a powerful tool for promoting peace and social development. The organization's commitment to using the sport to support vulnerable communities and promote humanitarianism is a testament to the underlying values of Taekwondo. As the THF and other organizations continue to leverage the power of Taekwondo for social good, we can hope to see a more peaceful and inclusive world in the future.