Bio
---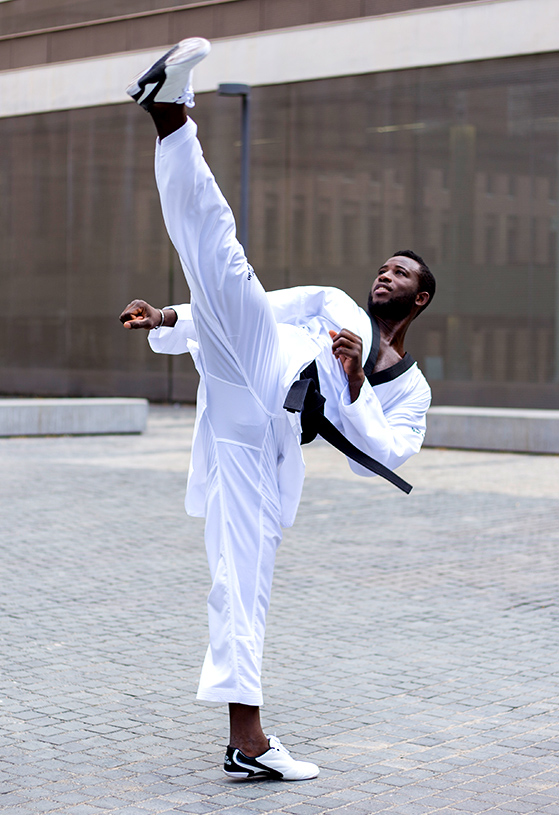 Fecha de Nacimiento Birthday: 19/09/1993
Lugar de Residencia Residence : PALMA DE MALLORCA (SPAIN)
MI TOP 3
Hobbies
1. Playa Beach  2. Comer Eat  3. Cine Cinema
Mejores resultados en competiciones The Best Results in Competitions
1. Medalla de oro en las olimpiadas OLYMPIC GOLD MEDALIST  2. 4 veces medalla de oro en el Gran Prix 4X GP GOLD MEDALIST  3. Campeón en el Campeonato de África y Juegos de África AFRICAN CHAMPION AND AFRICAN GAMES CHAMPION
Canciones o músicos favoritos Favorite songs or musicians
1. Regatteon  2. RNB  3. Música africana African music
Serie o película favorita Favorite movies or series
1. Pablo Escobar  2. La Reina del Flow  3. Dynastie
Comida favorita Favorite Food
1. Comida africana African food  2. Paella  3. Comida china Chinese food
---
FILOSOFÍA EN ARTES MARCIALES Philosophy in Martial Arts 
– ¿Qué piensas cuando estás en el Tatami? What do you think when you are at Tatami? 
Cuando estoy en el Tatami, pienso en todas las personas que me apoyan, en mi país y en mi familia. Ellos son mi fuerza. When I am on the Mat, I think about supporter, my country and my family. They are my strength. 
– ¿Cuentas con algún ritual o superstición antes de competir? Could you please share your ritual or superstition before competition? 
Mi ritual es rezar. My ritual is prayer.
– Cual sería tu consejo para las nuevas generaciones de deportistas. What is your advice for new generation athletes? 
La perseverancia. The Perseverance.
– Desde qué edad practicas artes marciales: From what age you started the martial arts: 6 años. Since I was 6.
– Eres parte del Team Daedo desde: Since when did you become a part of Team Daedo: 2016
– ¿Cuál es tu Dobok/karategui/judgi favorito? What is your favorite Daedo product?  Dobok WT Ultra  (TA20053)

Productos recomendados por Cheick Cissé