Bio
---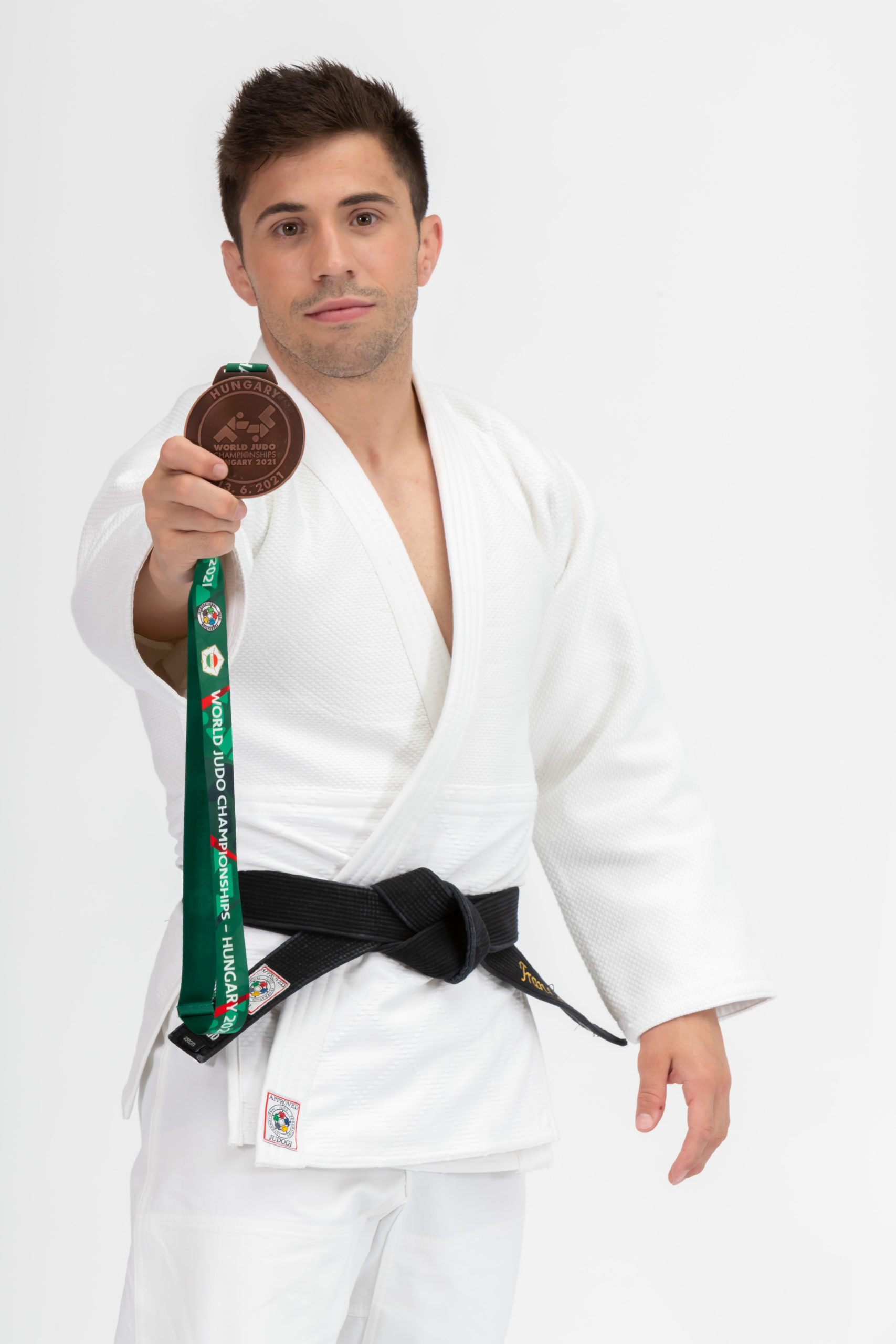 Fecha de Nacimiento Birthday : 09/12/94
Lugar de residencia Residencia : Madrid
MI TOP 3
Hobbies
1. Practicar cualquier deporte Practicing sports, all kind of sports  2. Salir con los amigos Hanging out with my friends  3. Ir de compras Shopping
Lugares favoritos Favorite Places
1. Madrid  2. Tokio  3. Roma
Mejores resultados en competiciones The Best Results in Competitions
1. Campeón del Mundo Junior Junior World Championship  2. Campeón de Europa Junior Junior European championship  3. Bronce Europeo Senior  Bronze at Senior Europe
Canciones o músicos favoritos Favorite songs or musicians
1. Can't hold us  2. The scientist  3. David Bisbal, Melendi, Alejandro Sanz…
Serie o película favorita Favorite movies or series
1. En busca de la felicidad The pursuit of Happiness  2. Prison break  3. Suits
Comida favorita Favorite Food
1. Pizza  2. Chocolate  3. Arroz Rice
---
FILOSOFÍA EN LAS ARTES MARCIALES Philosophy in Martial Arts 
– ¿Qué piensas cuando estás en el Tatami? What do you think when you are at Tatami? 
¡En dar lo mejor de mí!  Take the best version out of me!
– ¿Qué significa el taekwondo/karate/judo para ti? What taekwondo/karate/judo mean to you? 
Para mi el judo es mi forma de vida.  Judo is my life
– ¿Cuentas con algún ritual o superstición antes de competir? Could you please share your ritual or superstition before competition? 
Me gusta escuchar música antes de salir a competir.  I like to listen to music before the competition
– ¿Cual sería tu consejo para las nuevas generaciones de deportistas? What is your advice for new generation athletes? 
Que siempre hagan aquello que les guste e intenten ser mejores cada día.  Always do something that you like and try to be better every single day.
– ¿Cuál es tu motto? What is your mottos? 
Pinchito
– Desde que edad practicas artes marciales: From what age did you start the martial arts:  Desde los 4 años, Since I was 4.
– Eres parte del Team Daedo desde: Since when you became a part of Team Daedo:  2015
– ¿Cuál es tu Dobok/karategui/judgi favorito? What is your favorite Daedo product?  Mi judogui

Productos recomendados por Fran Garrigós