Bio
---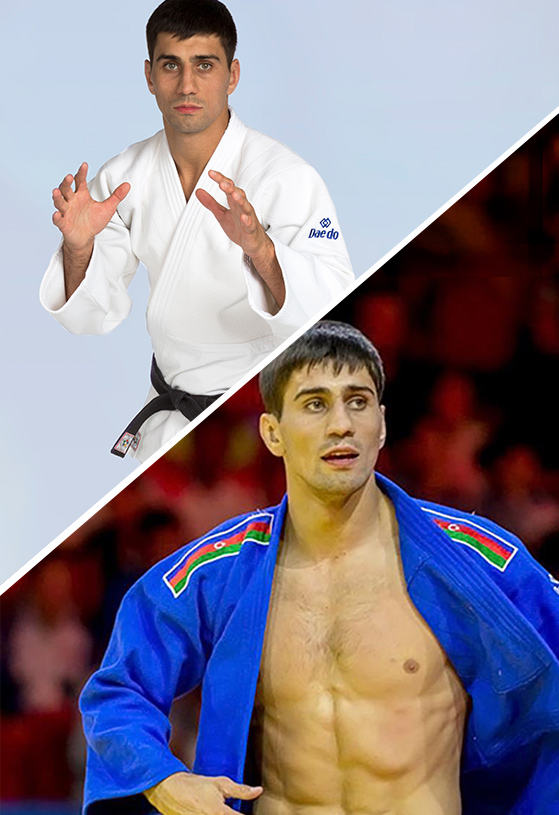 Fecha de Nacimiento Birthday: 04/10/1991
Lugar de residencia Residence: Baku, Azerbaijan
MI TOP 3
Hobbies
1. Pescar Fishing  2. Fitness fitness  3. Viajar travel
Lugares favoritos Favorite Places
1. Tokio  2. Río  3. Barcelona
Mejores resultados en competiciones The Best Results in Competitions
1.  Juegos Olímpicos  Olympic games  2. Campeonato Mundial de Judo  World judo championships  3. Campeonato Europeo European championships
Canciones o músicos favoritos Favorite songs or musicians
1. Jorge Quintero  2. Timmy Turner  3. Adele
Serie o película favorita Favorite movies or series
1. Bleed for This  2. Green Book  3. 1+1
Comida favorita Favorite Food
1. Kebab  2. Dolma  3. Pasta con marisco
---
FILOSOFÍA EN LAS ARTES MARCIALES Philosophy in Martial Arts 
– ¿Qué piensas cuando estás en el Tatami? What do you think when you are at Tatami? 
Cuando estoy en un tatami: pienso cómo derrotar a mi oponente, cómo engañarlo o esperar su error, solo pienso en cómo ganar. When I'm on a tatami: I think how to defeat an opponent, how to deceive him or wait for his mistake, I only think about how to win
– ¿Qué significa el taekwondo/karate/judo para ti? What does taekwondo/karate/judo mean to you? 
¡El judo tiene un lugar especial en mi vida! ¡No puedo vivir sin el judo, disfruto de este deporte! Judo has a special place in my life! I can not  without judo, I enjoy this sport!
– ¿Cuentas con algún ritual o superstición antes de competir? Could you please share your ritual or superstition before competition? 
¡Sólo creo en Alá! Y cuando voy a tatami siempre rezo.  I believe only in Allah! And when I go to tatami I always pray.
– Cual sería tu consejo para las nuevas generaciones de deportistas. What is your advice for new generation athletes? 
Yo aconsejaría hacer deporte, es decir, ¡judo! ¡Porque el judo es un deporte especial que desarrolla en una persona no solo la fuerza física sino también la fuerza mental!  I would advise doing sports, namely judo! Because judo is a special kind of sport that develops in a person not only physical strength but also mental strength!
– ¿Cuál es tu motto? What is your mottos? 
Never give up 

Productos recomendados por Rustam Orujov