The Grand Slam of Baku brings together 449 judokas from 57 countries. The judokas from Team Daedo María Bernabéu, Niko Sherazadishvili y Rustam Orujov claimed bronze at the Baku Grand Slam 2019.
Bronze of Niko Sherazadishvili in Baku 2019
The Spaniard, Niko Shera, fell in the semifinals in one of the best matches that can be seen today. The last two world champions of -90 kg. The judoka based in Brunete made a great fight. He dominated with his grip, and his rival had received two penalties. However, in the extension to the gold technique, Majdov made a great movement, similar to a 'kata guruma', and won the fight for Japan. In the end, the Serbian would take the final gold. A great competition which he completed despite not being able to reach the final. Sherazadishvili continues as world number 1 after this result.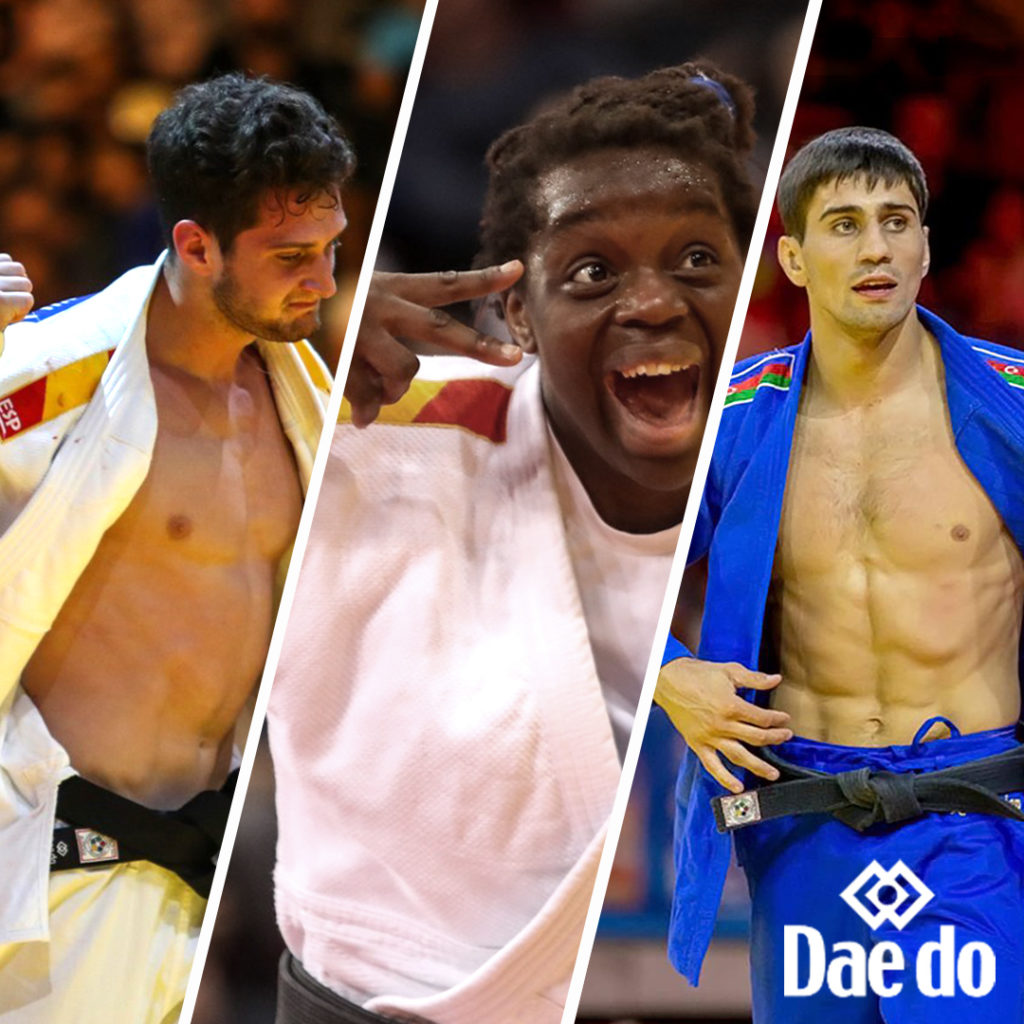 Bronce of Niko Sherazadishvili,
María Bernabéu y Rustam Orujov
Maria Bernábeu's great performance in Baku 2019
The Spanish judoka María Bernabéu won the bronze medal in the category up to 70 kilos in the Grand Slam of Dusseldorf, after beating this Saturday to the Dutch Hilde Jager in the playoff final.
Bernabéu, who was not on the podium since she was proclaimed champion of the Mediterranean Games last summer in Tarragona, showed in the German city that she has recovered the level that led her to achieve bronze in the World Championships held in 2017 in Budapest.
Rustam Orujov won the bronze in the Grand Slam
NueOur Azerbaijani judoka, Rustam Orujov, has also won the bronze medal in the category up to -73kg in the Baku Grand Slam tournament.
Congratulations to the Daedo Team for their medals in the Grand Slam of Baku. They show us that with hard training, you get great results! We also enjoyed a high level of fighting of the entire Team Daedo and the rest of judokas.