Bio
---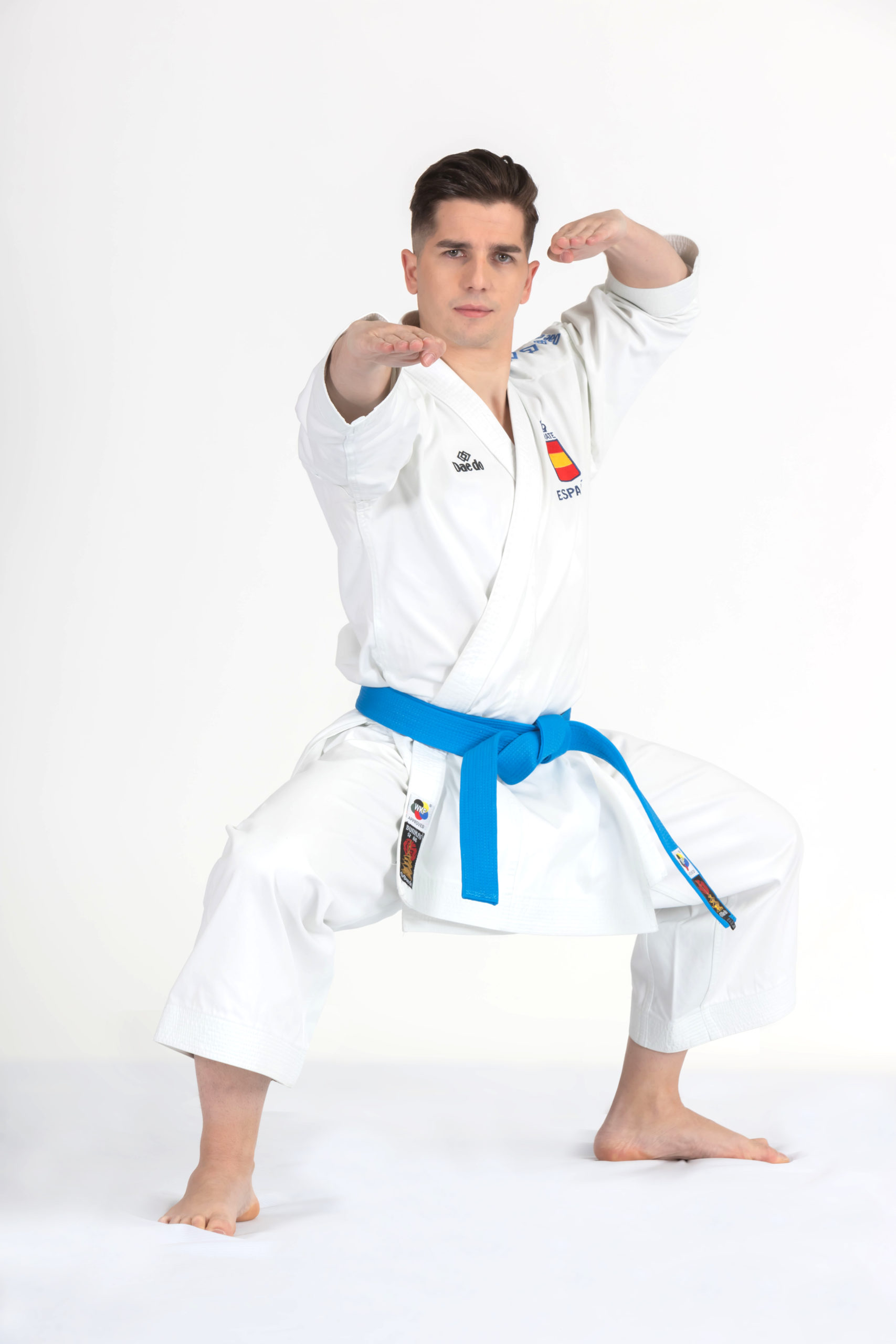 Fecha de nacimiento Birthday: 17/03/1993
Lugar de residencia Residence: Madrid, Spain
MI TOP 3
Hobbies
1. Ver series Watching series  2. Jugar al pádel (cuando estoy de vacaciones) Playing paddle (when I'm on vacation)  3. Leer libros que me ayuden a mejorar mi rendimiento  Read books that help me improve my performance
Lugares favoritos Favorite Places
1. Japón Japan  2. Dubai  3. Francia France
Mejores resultados en competiciones The Best Results in Competitions
1. Tres veces consecutivas (2017, 2018, 2019) Campeón de Europa por Equipos Three consecutive times (2017, 2018, 2019) European Champion by teams  2. Subcampeón del mundo por equipos World subchampion by teams  3. Subcampeón premier league rabat individual Premier League Rabat Subchampion
Comida favorita Favorite Food
1. Tortilla de patata Spanish omelette  2. Macarrones Macaroni   3. Solomillo Sirloin
Serie o película favorita Favorite movies or series
1. La casa de papel  2. Fast&Furious  3. Merli
Canciones o músicos favoritos Favorite songs or musicians
Levels – Avicii  2. Tutu – Camilo y Pedro Capo  3. Soldi – Mahmood, Gioventu Bruciata
---
FILOSOFÍA EN LAS ARTES MARCIALES Philosophy in Martial Arts 
– ¿Qué piensas cuando estás en el Tatami? What do you think when you are at Tatami? 
En lo que debo hacer durante el kata. Pienso en lo que he hablado justo antes con mi entrenador sobre el kata que voy a realizar.  In what I should do during the kata. I think about what I have spoken just before with my coach about the kata that I am going to perform.
– ¿Qué significa el taekwondo/karate/judo para ti? What does taekwondo/karate/judo mean to you? 
El karate para mí es mi vida. Le dedico, mínimo, cuatro horas y media todos los días entrenando en el tatami; y cuando no estoy entrenando, intento cuidarme lo máximo posible para rendir siempre al 100%. Gracias al karate he vivido los mejores momentos de mi vida. También gracias al karate he conocido a mi novia, con la que llevo 6 años. Y, por último y más importante, me ha ayudado a combatir mis problemas.
Karate for me is my life. I dedicate, at least, four and a half hours every day training in the tatami; and when I am not training, I try to take care of myself as much as possible to always perform 100%. Thanks to karate, I have lived the best moments of my life. Also thanks to karate, I have met my girlfriend, with whom I have been 6 years. And, last and most importantly, it has helped me fight my problems.
– ¿Cuentas con algún ritual o superstición antes de competir? Could you please share your ritual or superstition before competition? 
Antes de salir al tatami siempre bebo uno o dos sorbos de agua, incluso aunque no tenga sed. Before going to the tatami I always drink one or two sips of water, even if I am not thirsty.
– ¿Cual sería tu consejo para las nuevas generaciones de deportistas? What is your advice for new generation athletes? 
Que si tienen un sueño, que vayan a por él. Habrá momentos difíciles, pero con constancia y disciplina todo se consigue. If they have a dream, go for it. There will be difficult times, but with perseverance and discipline everything will be achieved.
– ¿Cuál es tu motto? What is your mottos? 
La magia está en creer en ti mismo. Si crees en ti, podrás lograr cualquier cosa. The magic is in believing in yourself. If you believe in yourself, you can achieve anything.
– Desde qué edad practicas artes marciales: From what age you started the martial arts: Desde los 4 años. Since I was 4.
– Eres parte del Team Daedo desde: Since when did you become a part of Team Daedo: 2019
– ¿Cuál es tu Dobok/karategui/judgi favorito? What is your favorite Daedo product?  Daedo Bunkai

Productos recomendados por Sergio Galán