Bio
---
Fecha de nacimiento Birthday: 19/02/1996
Lugar de residencia Residence: Madrid
MI TOP 3
Hobbies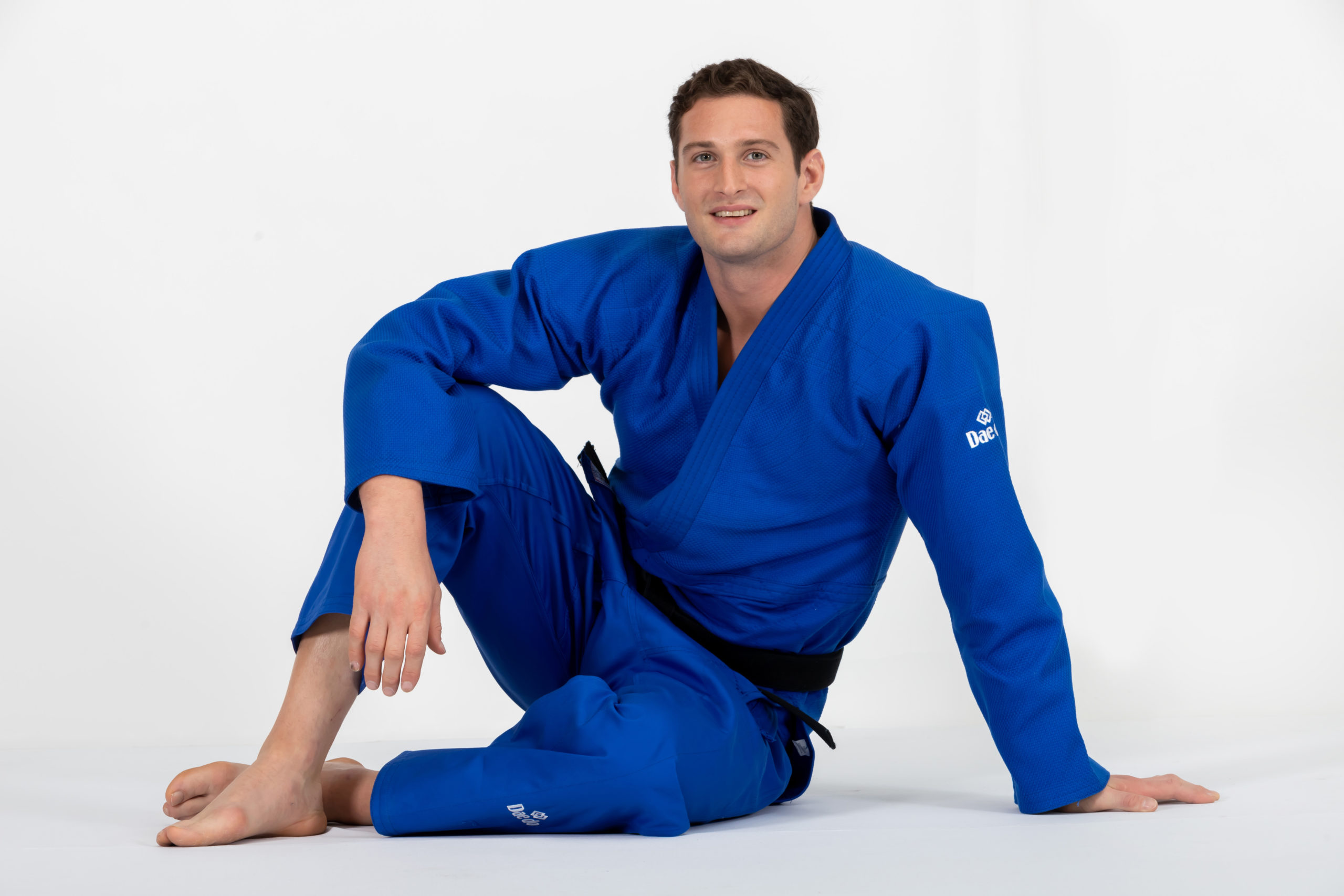 1. Salir con los amigos Going out with my friends  2. Ir al cine Going to the cinema
Lugares favoritos Favorite Places
1. Tiflis Tbilisi  2. Madrid  
Mejores resultados en competiciones The Best Results in Competitions
1. Campeón del Mundo 2018 World Champion 2018  2. Másters Oro 2018 Master Gold 2018  3. Bronce en el Campeonato de Europa Bronze in the European Championships
Comida favorita Favorite Food
1. Xinkali(comida típica de Georgia) Xinkali(typical food of Georgia)  2. Tortilla de Patata Spanish Omelette 
Canciones o músicos favoritos Favorite songs or musicians
1. Alejandro Sanz  2. Bruno Mars  3. Michael Jackson
Serie o película favorita Favorite series or movies
1. Gladiator  2. Revolver  3. Focus
---
FILOSOFÍA EN LAS ARTES MARCIALES Philosophy in Martial Arts 
– ¿Qué piensas cuando estás en el Tatami? What do you think when you are at Tatami? 
Todos los sentidos se centran en mi combate, mi adversario y en la táctica a medida que avanza el combate. All the senses focus on my combat, my adversary and the tactics as the combat progresses.
– ¿Qué significa el judo para ti? What does judo mean to you? 
Para mí el judo es más que un deporte, es lo que me acompaña día a día, desde que me levanto hasta que me acuesto, el judo no solo es agarrar un kimono y proyectarlo, sino una filosofía y educación autodidacta, el judo me ha enseñado y me ha formado como persona tal y como soy hoy en día.
For me, judo is more than a sport, it is what accompanies me every day, from when I get up until I go to bed. Judo is not only grabbing a kimono and project but a self-taught philosophy and education. Judo has taught and trained me as a person as I am today.
– ¿Cuentas con algún ritual o superstición antes de competir? Could you please share your ritual or superstition before a competition? 
No, no soy supersticioso, dejo todo en manos del trabajo, el esfuerzo y la constancia. No, I am not superstitious, I leave everything in the hands of work, effort, and perseverance.
– Cual sería tu consejo para las nuevas generaciones de deportistas. What is your advice for new generation athletes? 
Que elijan un deporte donde disfruten, aprendan a sufrir y sean felices. They should choose a sport that they enjoy, learn to suffer and be happy.
– ¿Desde que edad practicas artes marciales? From what age you started the martial arts? Desde los 10 años. Since I was 10.
-Eres parte del Team Daedo desde: Since when did you become a part of Team Daedo: 2017
– ¿Cuál es tu judogui favorito? What is your favorite Daedo product? Judogi Slim Fit

Productos recomendados por Nikoloz Sherazadishvili