Bio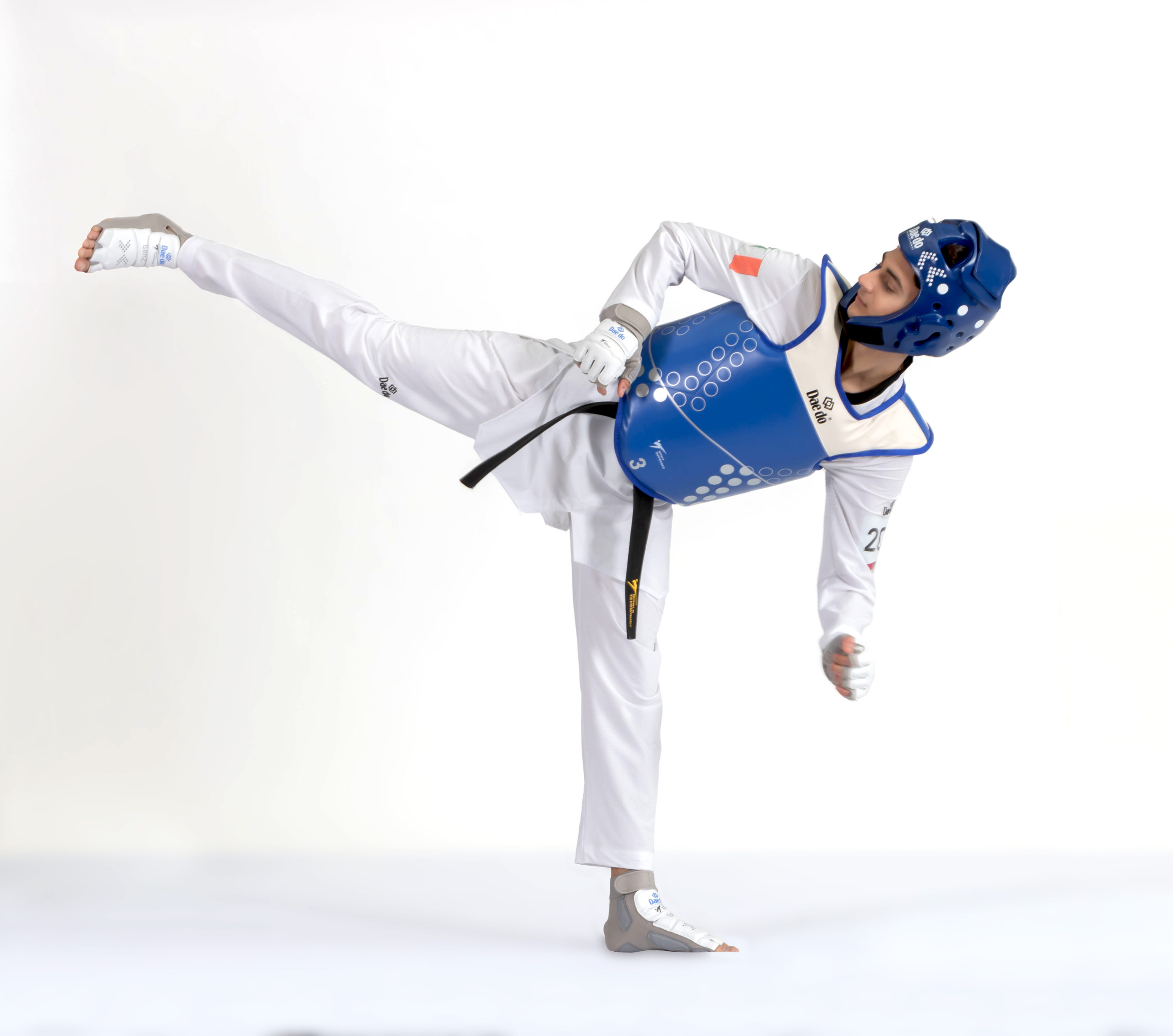 Fecha de nacimiento, Birthday: 03/11/2000
Lugar de residencia, Residence: Italia
Hobbies
1.Going outside, walking in the countryside 2.listening to music
Lugares favoritos Favorite Places
1. Puglia 2.Rome
Mejores resultados en competiciones The Best Results in Competitions
1. Olympic Champion Tokyo 2021, -58kg (Gold)
Comida favorita Favorite Food
1.Grandfather's pasta al forno
Canciones o músicos favoritos Favorite songs or musicians
1.Dynamite 2.Buon Viaggio
Serie o película favorita Favorite series or movies
1. Queen Gambit 2.Quo vado
---
FILOSOFÍA EN LAS ARTES MARCIALES Philosophy in Martial Arts 
– ¿Qué piensas cuando estás en el Tatami? What do you think when you are at Tatami? 
Cuando estoy en el tatami, me recuerdo a mí mismo que debo hacer todo lo posible para ganar por las personas que realmente me quieren, mis padres en particular, When I'm on the mat I remind myself to do my best to win for the people who really love me, my parents in particular
– ¿Qué significa el taekwondo/karate/judo para ti? What does taekwondo/karate/judo mean to you? 
El taekwondo lo es todo para mí. Realmente lo creo. Es un estilo de vida, es algo de lo que no podría prescindir. Es amor, pasión y trabajo, Taekwondo is everything for me. I really believe this. It's a lifestyle, it's something I could not stay without. It's love, passion and job
– ¿Cuentas con algún ritual o superstición antes de competir? Could you please share your ritual or superstition before competition? 
Antes de la competición tengo los rituales del momento, por lo que cambian cada vez. Esto significa que no son importantes, sólo están en nuestra mente. Before competition I have the rituals of the moment, so they changes everytime. This means that they arent important, it's only in our mind.
– ¿Cual sería tu consejo para las nuevas generaciones de deportistas? What is your advice for new generation athletes? 
El consejo que quiero dar a las nuevas generaciones es que se apasionen por lo que hacen, que trabajen duro, que no se arrepientan pero, sobre todo, que sean originales, únicos, que no tengan miedo de ser ellos mismos con sus puntos fuertes y débiles. The advice I want to give new generation is to be passionated to what they are doing, to work hard, have no regrets but, most of all, to be original, unique, to be not afraid of being themselves with strenghts and weaknesses
– ¿Cuál es tu motto? What is your mottos? 
Sé tú mismo" siempre, en cualquier circunstancia ,'Be yourself' always, in every circumstance.
– Desde qué edad practicas artes marciales: From what age you started the martial arts:
Llevo haciendo Tkd desde los 8 años. Empecé por el amor de mi padre a las artes marciales y porque era muy tímido, I've been doing Tkd since I was 8. I started because of my father's love for martial arts and because I was so shy
– Eres parte del Team Daedo desde: Since when did you become a part of Team Daedo: 2022
– ¿Cuál es tu Dobok/karategui/judgi favorito? What is your favorite Daedo product? Mis productos favoritos son los guantes, el dobok y el casco, My favourite products are gloves, dobok and helmet.