Bio
---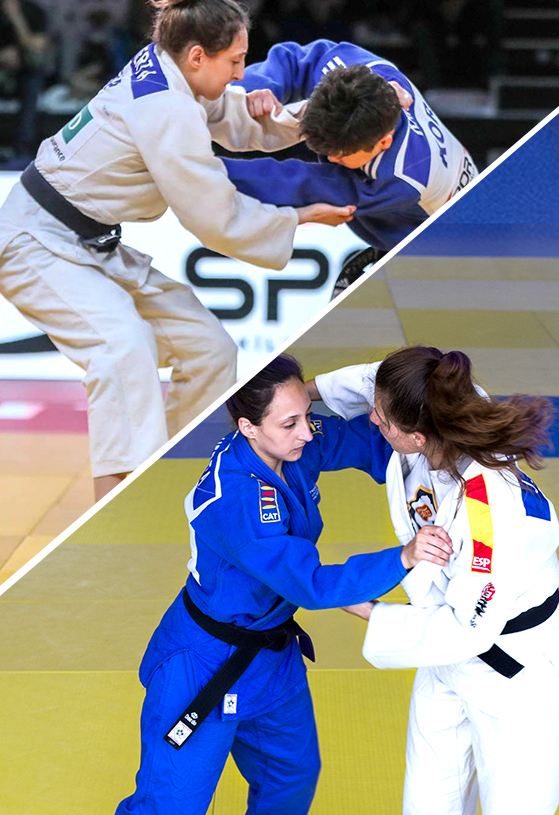 Fecha de Nacimiento Birthday: 28/05/1999
Lugar de residencia Residence: El Masnou, Barcelona
MY TOP 3
Hobbies
1. Música  Music  2. Cine  3. Estar con amigos  Hanging out with my friends
Lugares favoritos Favorite Places
1. Bahamas  2. Japón  3. Italia
Mejores resultados en competiciones The Best Results in Competitions
1. Campeona de Europa U18  Champion of Europa U18  2. Tercera de Europa U21  3rd place of Europe U21  3. Tercera de Europa U23  3rd place of Europe U23
Canciones o músicos favoritos Favorite songs or music
1. Ed Sheeran  2. Pablo Alborán  3. Els Catarres
Serie o película favorita Favorite movies or series
1. La casa de papel Money Heist  2. Million dólar baby  3. Lo imposible The impossible
Comida favorita Favorite Food
1. Pizza  2. Canelones  3. Pasta
---
FILOSOFÍA EN LAS ARTES MARCIALES Philosophy in Martial Arts 
– ¿Qué piensas cuando estás en el Tatami? What do you think when you are at Tatami? 
Procuro no pensar en nada que no tenga que ver con el combate. Solamente en lo que he planeado tácticamente con mi entrenador y focalizada en ganar. Lo demás no me ayuda, me distrae y /o me pone presión.  I try not to think anything but the combat. I only think about my tactics that I planned with my coach and focus on winning.  The rest do not help me, rather it distracts me or puts a pressure on me.
– ¿Qué significa el taekwondo/karate/judo para ti? What does taekwondo/karate/judo mean to you? 
Todo, la mayor parte de mi tiempo, energías e ilusión se lo dedico al judo. Si viviera en otro país podría decir que me dedico profesionalmente al mundo del judo, pero aquí no puedo permitirme el lujo de dejar los estudios.  Everything. The most part of my time, energy and dreams are dedicated to Judo.
– ¿Cual sería tu consejo para las nuevas generaciones de deportistas? What is your advice for new generation athletes? 
Que crean y protejan sus sueños. Y que se aseguren de que cada día se van acercando más a su objetivo.  Create and pursue your dreams. Make sure you are getting closer to your goals every day.
– ¿Cuál es tu motto? What is your mottos? 
If you are not willing to go for everything, don't go.
– Desde qué edad practicas artes marciales: From what age you started the martial arts: Desde los 6 años, since I was 6.
– Eres parte del Team Daedo desde: Since when did you become a part of Team Daedo: 2018
– ¿Cuál es tu Dobok/karategui/judgi favorito? What is your favorite Daedo product?  Kimono oficial IJF slim fit

Productos recomendados por Mireia Lapuerta