Bio
---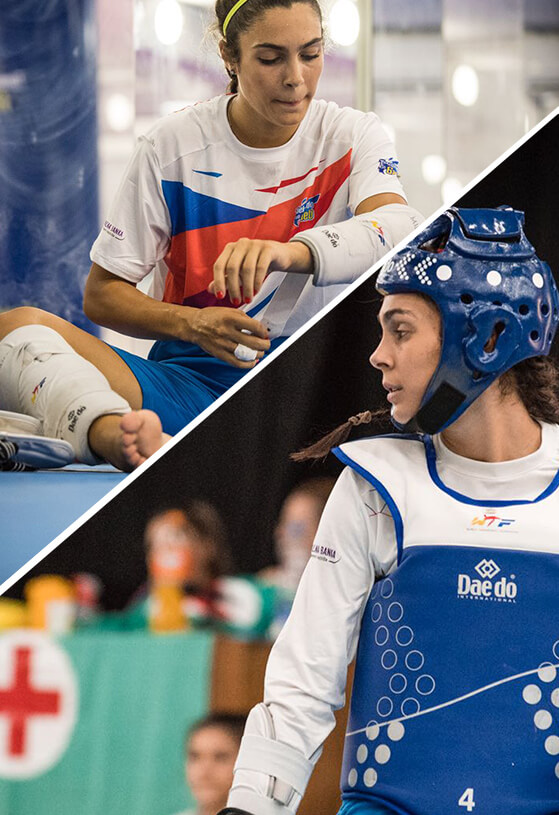 Fecha de Nacimiento Birthday: 06/12/1991
Lugar de Residencia Residence: Belgrade, Serbia
MI TOP 3
Hobbies
1. Leer Reading  2. Ir al cine Going to cinema  3. Caminar con mi perro Walking with my dog
Lugares favoritos Favorite Places
1. Belgrado  2. Barcelona  3. Roma
Mejores resultados en competiciones The Best Results in Competitions
1. Campeonato Olímpico Olympic Champion  2. Campeonato Mundial World Champion   3. 3x Medalla de plata Europa 3xEuropean silver medalist
Canciones o músicos favoritos Favorite songs or musicians
1. To the moon and back  2. Anywhere  3. Mad Love
Serie o película favorita Favorite movies or series
1. Los Vengadores Avengers  2. Orgullo y prejuicio Pride and prejudice  3. Gladiator
Comida favorita Favorite Food
1. Pizza  2. Ćevapi  3. Bistec
---
FILOSOFÍA EN ARTES MARCIALES Philosophy in Martial Arts 
– ¿Qué piensas cuando estás en el Tatami? What do you think when you are at Tatami? 
Siempre trato en centrarme en mi estrategia, para dar el 100% y escuchar lo que me dice mi entrenador.  I always  try to focus on my game, to give 100%.  And to  listen what my  coach is saying to me.
– ¿Qué significa el taekwondo/karate/judo para ti? What taekwondo/karate/judo mean to you? 
Taekwondo es mi vida. Mi trabajo, amor y gran pasión. Siempre estoy agradecida porque elegí este deporte que me enseñó muchas cosas y me regaló muchos amigos y bonitos recuerdos. Taekwondo is way off life. My job, love and big passion. I m always thankful because I choose this sport who taught me many things and gave me lots off friends and beautiful memories.
– ¿Cuentas con algún ritual o superstición antes de competir? Could you please share your ritual or superstition before competition? 
No tengo rituales.  No, I don't have any rituals.
– ¿Cuál sería tu consejo para las nuevas generaciones de deportistas? What is your advice for new generation athletes? 
Para amar lo que haces, apasiónate. Siempre trabaja duro, y trata de mejorarte cada día.  To love what you do, be passionate about it. And always work hard, and try to improve yourself in any single way.
– ¿Cuál es tu motto? What is your mottos? 
Estás aquí para ganar. In it to win it
– Desde qué edad practicas artes marciales: From what age did you start the martial arts: 2002
– Eres parte del Team Daedo desde: Since when you became a part of Team Daedo:  2018
– ¿Cuál es tu Dobok/karategui/judgi favorito? What is your favorite Daedo product?   WT recognized dobok ULTRA
Productos recomendados por Milica Mandić