Bio
---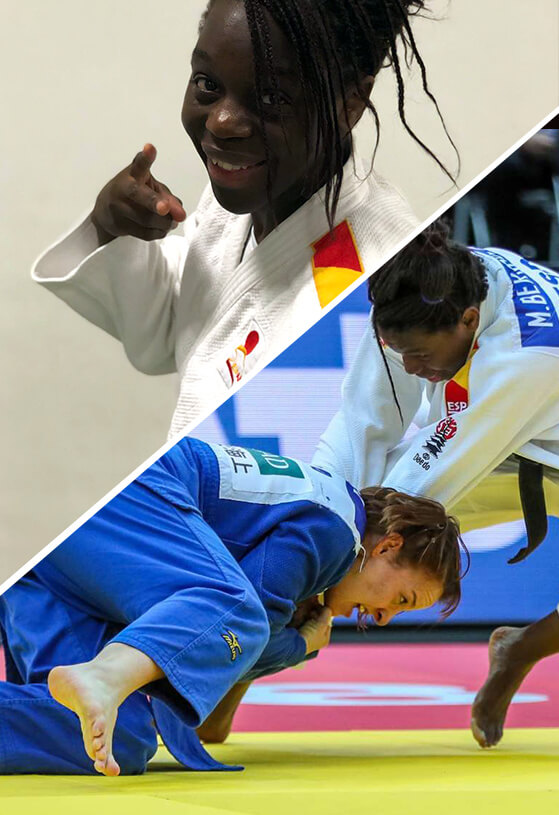 Fecha de Nacimiento Birthday:  15/02/88
Lugar de residencia Residence: Alicante, Spain
MI TOP 3
Hobbies
1. Salir con amigos Going out with my friends  2. Cine  Movies  3. Bailar Dance
Lugares favoritos Favorite Places
1. Paseo por la playa de mi ciudad The beach from my city  2. Mi casa (viajo mucho) My old house (Super old!)
Mejores resultados en competiciones The Best Results in Competitions
1. Diploma Olímpico Río 2016  2. Subcampeona del Mundo  3. Tercera del Mundo
Canciones o músicos favoritos Favorite songs or musicians
1. Know (Sarai Rivera)  2. King of my heart (Steffany Gretzinger)  3. Sails (Pat Barrett)
Serie o película favorita Favorite movies or series
1. Gladiator  2. Once upon a time  3. El Rey León
Comida favorita Favorite Food
1. Paella de mi abuelo PAELLA by my grandfather  2. Carne con papas fritas Good meat with potato fries
---
FILOSOFÍA EN LAS ARTES MARCIALES Philosophy in Martial Arts 
– ¿Qué piensas cuando estás en el Tatami? What do you think when you are at Tatami? 
Me siento liberada y creo que puedo superarme.  I feel free and believe in myself that I can overcome myself.
– ¿Qué significa el taekwondo/karate/judo para ti? What does taekwondo/karate/judo mean to you? 
Significa respeto, autocontrol, disciplina, satisfacción, superación y diversión.  Judo means respect, self-control, discipline, satisfaction, overcoming and fun!
– ¿Cuentas con algún ritual o superstición antes de competir? Could you please share your ritual or superstition before competition? 
Rezo antes de competir.  Player
– ¿Cual sería tu consejo para las nuevas generaciones de deportistas? What is your advice for new generation athletes? 
Que sean ellos mismos y disfruten cada día superándose a sí mismo y que nunca se conformen.  Be yourself, enjoy overcoming yourself everyday and never compromise!
– ¿Cuál es tu motto? What is your mottos? 
Peleo la buena batalla, mantengo mi fe y prosigo a la meta.  "I fight the good fight, I keep my FAITH and I continue to the goal".
– Desde qué edad practicas artes marciales: From what age did you start the martial arts:  Desde los 6 años. Since I was 6.
– Eres parte del Team Daedo desde: Since when you became a part of Team Daedo:  2017
– ¿Cuál es tu Dobok/karategui/judgi favorito? What is your favorite Daedo product?  Judogui normal

Productos recomendados por María Bernábeu