Bio
---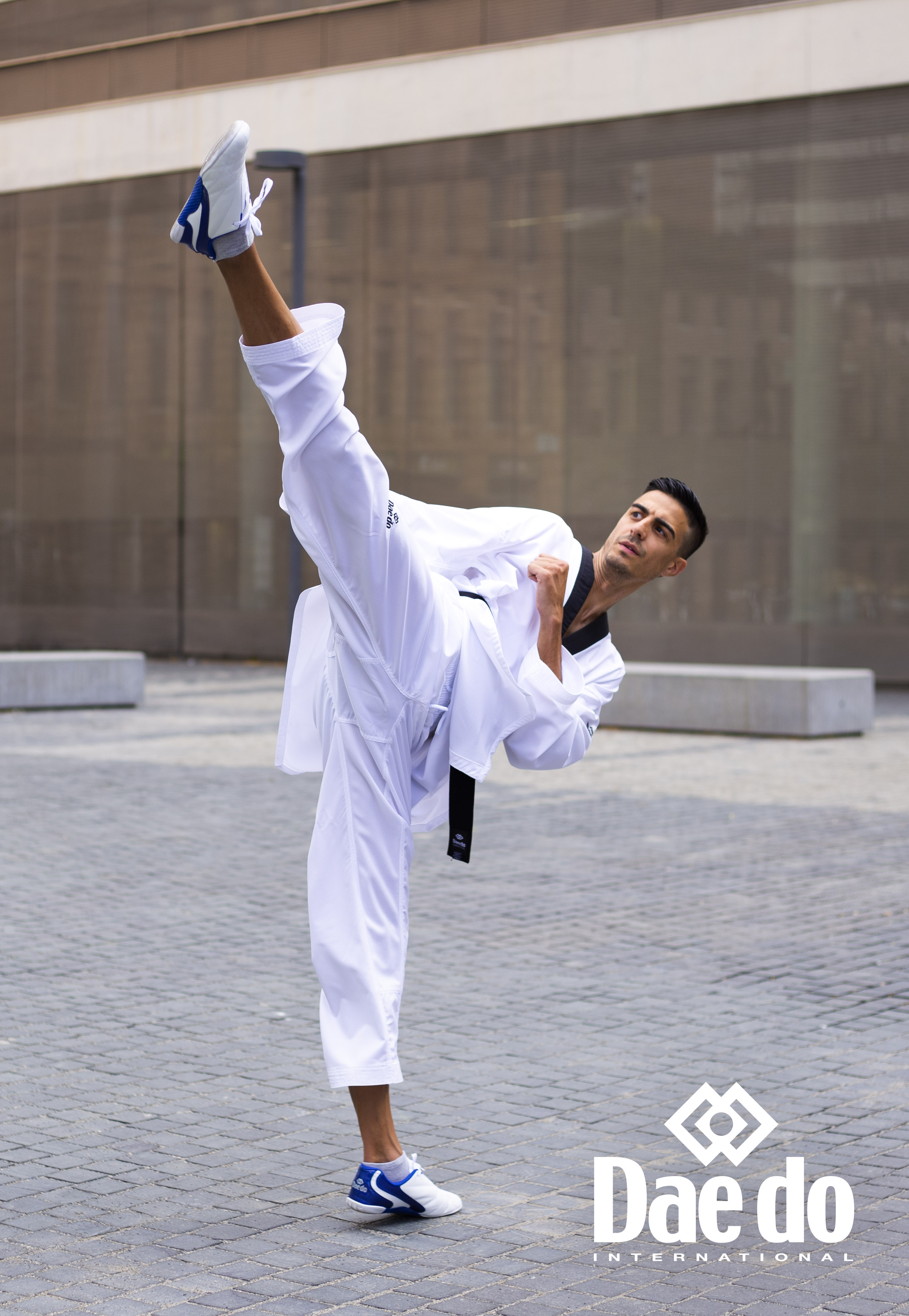 Fecha de Nacimiento Birthday: 30/09/1989
Lugar de residencia Residence: Barcelona, Spain
MI TOP 3
Hobbies
1. Estar junto a los míos Being with my friends  2. Viajar To travel  3. Gastronomía Gastronomy
Lugares Favoritos Favorite Places
1. Cadaques  2. Madrid  3. La Habana
Mejores resultados en competiciones The Best Results in Competitions
1. Oro Olímpico 2012 Gold medal at Olympic Games 2012  2. Bronce Olímpico 2016 Bronze medal at Olympic Games 2016  3. Bicampeón del Mundo 2009/2011 Two-time World Champion 2009/2011
Comida Favorita Favorite Food
1. Comida mediterránea Mediterranean food  2. Comida Japonesa Japanese food  3. Tapas Spanish tapas
Canciones o músicos Favoritos Favorite Songs or Musicians
1. Calle 13  2. Estopa  3. Melendi
Serie o Película Favorita Favorite Movie or Series
1. Un ciudadano ejemplar Law abiding citizen  2. Suits  3. Dos hombres y medio Two and a Half Men
FILOSOFÍA EN LAS ARTES MARCIALES Philosophy in Martial Arts 
– ¿Qué piensas cuando estás en el Tatami? What do you think when you are at Tatami? 
En que no hay otro lugar en el que me siente más yo mismo. Dentro soy libre. Thinking that there is no other place where I feel more myself. At the tatami, I am free.
– ¿Qué significa el taekwondo/karate/judo para ti? What does taekwondo/karate/judo mean to you? 
Una forma de vida. El deporte que me enseño a vivir y a luchar para conseguir aquello que quiero. A lifestyle. The sport that taught me to live and fight to get what I want.
– ¿Cuentas con algún ritual o superstición antes de competir? Could you please share your ritual or superstition before competition? 
Sonreir. Hago lo que me gusta hacer y se que si estoy feliz y diviertiendome. La toma de decisiones que tendré serán más rápidas y acertadas. Smile. I do what I like to do and I know that I am happy and having fun. The decision will be faster and more accurate.
– ¿Cuál es tu motto? What is your mottos? 
Se quien quieras ser. Be who you want to be.
– Desde qué edad practicas artes marciales: From what age did you start the martial arts: Desde los 11 años. Since I was 11.
– Eres parte del Team Daedo desde: Since when did you become a part of Team Daedo: 2016
– ¿Cuál es tu Dobok/karategui/judgi favorito? What is your favorite Daedo product? En de los jjoo. Su bandera junto a su textura lo hacían perfectos para triunfar. The one of the Olympic games. Its flag along with its texture make it perfect to success.

Productos recomendados por Joel Gonzalez Bonilla