Bio
---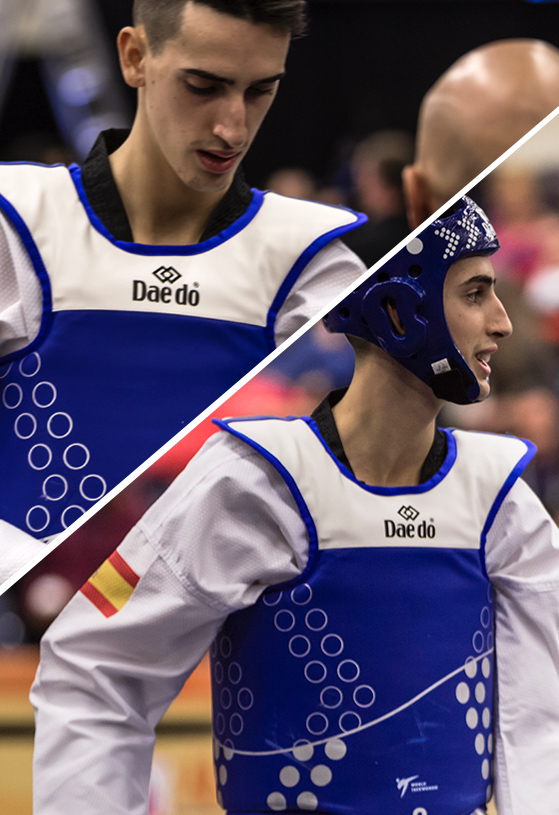 Fecha de Nacimiento Birthday : 21/12/1997
Lugar de residencia Residence: Madrid, España
MI TOP 3
Hobbies
1. Ver series Watch Series  2. Tocar la guitarra Play the guitar  3. Ir al cine Watch movies
Lugares favoritos Favorite places 
1. Menorca  2. Roma  3. Madrid
Mejores resultados en competiciones The Best Results in Competitions
1. Bronce Campeonato del mundo Absoluto muju 2017 Bronze medal in World Championship in Muju, 2017  2. Diploma Olímpico en Río 2016  3. Oro Campeonato del Mundo Junior Taipei 2014 Gold medal in World Junior Championship in Taipei, 2014
Serie o película favorita Favorite movies or series
1. Juego de Tronos Game of Thrones  2. Death Note  3. Narcos
Comida favorita Favorite Food
1. Paella  2. Jamón Ibérico  3. Tortilla Patata
---
FILOSOFÍA EN LAS ARTES MARCIALES Philosophy in Martial Arts 
– ¿Qué piensas cuando estás en el Tatami? What do you think when you are at Tatami? 
Pienso en no dejarme nada dentro y soltar todo lo entrenado ahí en el tapiz. Intento disfrutar al máximo cada combate ya que cada uno es diferente a los demás. Todos suponen retos que me gusta superar. Pienso en que he entrenado y estoy preparado para darlo todo. I think about not leaving anything inside and drop everything trained there on the tatami. I try to enjoy each fight to the fullest since each one is different from the others. All pose challenges that I like to overcome. I think that I have trained and I am prepared to give my all.
– ¿Qué significa el taekwondo/karate/judo para ti? What does taekwondo/karate/judo mean to you? 
El taekwondo es mi forma de vida. Es con lo que nací, a lo que dedicó la mayor parte del tiempo. Es lo que me ha formado como persona y deportista. Taekwondo is my way of life. It's what I was born with, what he dedicated most of the time. It is what has formed me as a person and an athlete.
– ¿Cuentas con algún ritual o superstición antes de competir? Could you please share your ritual or superstition before competition? 
Bueno suelo dejar mi toalla, mis chanclas en el lado derecho de la silla antes de entrar al tatami. Y antes de empezar el combate hago un gesto de choque con las manos y los puños que repito en cada combate. Well, I usually leave my towel, my flip flops on the right side of the chair before entering the tatami. And before starting the fight I make a gesture of shock with my hands and fists that I repeat in each fight.
– ¿Cual sería tu consejo para las nuevas generaciones de deportistas? What is your advice for new generation athletes? 
Simplemente que disfruten del taekwondo y del camino que conlleva. Con esfuerzo y sacrificio cualquiera es capaz de conseguir lo que se plantee. Es un deporte muy bonito que te enseña unos valores que luego podrás aplicar en tu vida normal. Simply enjoy taekwondo and the path it entails. With effort and sacrifice anyone is able to achieve what is raised. It is a very beautiful sport that teaches you some values ​​that you can then apply in your normal life.
– ¿Cuál es tu motto? What is your mottos? 
Trabajo + constancia = Recompensa Work + constancy = Reward
– Desde qué edad practicas artes marciales: From what age you started the martial arts: Desde los 4 años. Since I was 4.
– Eres parte del Team Daedo desde: Since when you became a part of Team Daedo: 2018
– ¿Cuál es tu Dobok/karategui/judgi favorito? What is your favorite Daedo product?  El que tenga la bandera de España para así estar orgulloso de representar a mi país. Whichever has the flag of Spain to be proud to represent my country.

Productos recomendados por Jesús Tortosa