Bio
---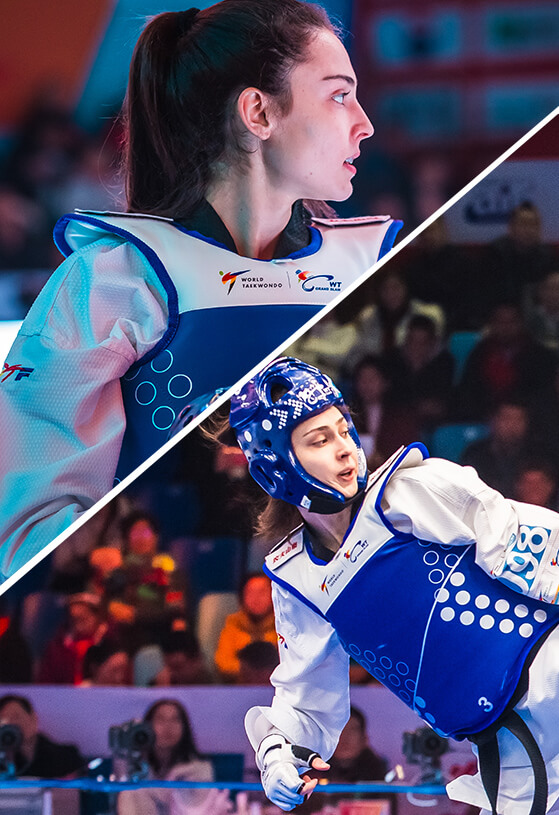 Fecha de Nacimiento Birthday: 04/08/1995
Lugar de Residencia Residence: Ankara
MI TOP 3
Hobbies
1. Leer libros Reading books  2. Ver películas watch movie  3. Escuchar música Listen to music
Lugares favoritos Favorite Places
1. İzmir  2. Roma  3. Nueva York
Mejores resultados en competiciones The Best Results in Competitions
1. Campeonato Mundial 2015 2015 world championship 1  2. Gran Slam 2017  2017 grand slam 1  3. Grand Prix 20172017 grand prix 1
Canciones o músicos favoritos Favorite songs or musicians
1. 2WEI group (survivor)  2. Lil Wayne (sucker for pain)  3. Eminem
Serie o película favorita Favorite movies or series
1. Juego de Tronos Game of Thrones  2. La casa de papel Money Heist  3. Stranger Thıngs
Comida favorita Favorite Food
1. Sopa de lentejas Lentil Soup  2. Pasta  3. Chocolate
---
Filosofía en las artes marciales Philosophy in Martial Arts 
– ¿Qué piensas cuando estás en el Tatami? What do you think when you are at Tatami? 
Me iré de aquí como campeona I Will leave here as a Champion
– ¿Qué significa el taekwondo/karate/judo para ti? What taekwondo/karate/judo mean to you? 
Mis sueños son el Taekwondo  My Dreams of Taekwondo
– ¿Cuentas con algún ritual o superstición antes de competir? Could you please share your ritual or superstition before competition? 
Tengo muchos rituales. Pinza de pelo… I have a lot of totems. Hair clip, splatter ( before the match)…
– Cual sería tu consejo para las nuevas generaciones de deportistas. What is your advice for new generation athletes? 
Debes hacer lo que te haga feliz. You must do the things that make you happy. 
– ¿Cuál es tu motto? What is your mottos? 
Lo he hecho antes, puedo hacerlo de nuevo.  I've done it before, I can do it again.
– Desde qué edad practicas artes marciales: From what age you started the martial arts:  8 años. Since I was 8.
– Eres parte del Team Daedo desde: Since when did you become a part of Team Daedo: 2018
– ¿Cuál es tu Dobok/karategui/judgi favorito? What is your favorite Daedo product?  Dobok WT Ultra


Productos recomendados por Irem Yaman