Bio
---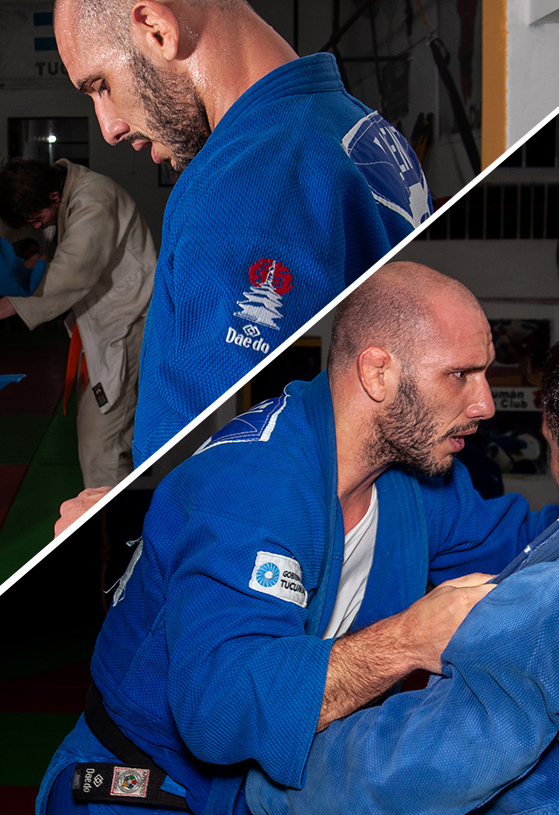 Fecha de Nacimiento Birthday : 23/11/1984
Lugar de Residencia Residence : TUCUMAN, ARGENTINA
MI TOP 3
Hobbies
1. Estar con la familia Having a quality time with my family  2. Tomar mate mientras veo Judo o Tenis Having a Mate tea while watching Judo o Tenis  3. Buscar información y aprender cosa que me interesen  Learning Interesting new things
Lugares favoritos Favorite Places
1. Tucuman  2. San Petersburgo  3. Tokyo
Mejores resultados en competiciones The Best Results in Competitions
1. Diploma Olímpico en Londres 2012, Diploma Olympic London 2012  2. Medalla de Oro Grand Prix Cancún 2017,  Gold medal in Grand Prix Cancun 2017  3. Medalla de Oro torneo abierto de Budapest 2009, Gold medal in open tournament, Budapest 2009
Canciones o músicos favoritos Favorite songs or musicians
1. Raly Barrionuevo  2. Los Pericos  3. Soda Stereo
Serie o película favorita Favorite movies or series
1. The Sinner  2. Propuesta Indecente  3. El Renacimiento del Parto
Comida favorita Favorite Food
1. Asado BBQ  2. Sandwich de milanesa de mi provincia Sandwich de Milanesa from my hometown  3. Empanadas
---
FILOSOFÍA EN LAS ARTES MARCIALES Philosophy in Martial Arts 
– ¿Qué piensas cuando estás en el Tatami? What do you think when you are at Tatami? 
Respetar, superarme y disfrutar del judo.  Respect, overcome and enjoy the Judo!
– ¿Qué significa el taekwondo/karate/judo para ti? What taekwondo/karate/judo mean to you? 
Es mi vida, mi pasió, como un matrimonio para toda la vida.  My life, my passion, like a marriage for life
– ¿Cuentas con algún ritual o superstición antes de competir? Could you please share your ritual or superstition before competition? 
Ninguno, pienso en como ganar y en dejarlo todo.  No, I don't have any. I just think about how to win and give it all.
– ¿Cuál sería tu consejo para las nuevas generaciones de deportistas? What is your advice for new generation athletes? 
Que se diviertan, que sean felices en un tatami y que aprendan, el judo es un aprendizaje constante, una superación diaria que puede sacar lo mejor de cada uno.  Enjoy, happy on Tatami and learn, because Judo is all about learning constantly and Overcome any challenges every day which would make you the best version of yourself.
-Desde qué edad practicas artes marciales: From what age you started the martial arts: Desde los 8 años.  Since I was 8 years old
– Eres parte del Team Daedo desde: Since when you became a part of Team Daedo: 2016
– ¿Cuál es tu Dobok/karategui/judgi favorito? What is your favorite Daedo product?  Slim Fit 1,70 Blanco

Productos recomendados por Emmanuel Lucenti